While in the Philippines, I went to check out Cabiokid Foundation in Cabiao, Nueva Ecijia, Philippines in conjunction with the work that I was doing with Amor Village. The CabioKid Foundation is a permaculature practice site that was able to transform a common rice field into a thriving ecosystem support both the humans & the animals that live there. I was incredibly impressed with their facility and thought I would share it for anyone interested in a volunteer stint in the Philippines.
LOCATION: First things first
The site is located about 2 hours from the Clark Airport and perhaps 3 hours from the Manila Airport depending on how fast you go and how many caribow & caligligs are in your way. If you are coming in from Manila, as most travelers coming from abroad are, you can get a taxi or Jeepney to the bus station. The instructions from the people from Cabiokid are as follows:
1) Go to LRT Monumento (Caloocan), under the station, there is a Mini-Stop convenience store. At the back of that is a bus terminal (First North Luzon and Sierra Madre Bus station)

2) Take the Bus and tell the attendant to drop you in Guapito st, Brgy Sta Rita Cabiao. This normally takes 1.5 hrs

3) From the Guapito St, you can walk to Cabiokid (200 mts)
TIME COMMITMENT: Your greatest Gift
Cabiokid offers a one week training course and asks that international volunteers spend at least three weeks with them. This would be the entirety of your Filipino visa, requiring you to extend it to the full two month visa ($75) if you were interested in staying any longer at Cabiokid or to visit any other portions of the Philippines.
You can ask & pay for the extension upon arrival in the Philippines, which will save you much headache later. Trust me.
1
TYPE OF VOLUNTEER: Seeking Green Thumb Do Gooder
This organization has done a spectacular job implementing the principles of permaculture in an area doused in fertilizers and harmful farming practices. It
would be perfect place for any voluntourista interested working with the land and in seeing another side of the Philippines far off the banana pancake trail.
The ideal volunteer would have a passion for sustainable agriculture/permaculture and doesn't mind getting their hands dirty, which seem to go hand in hand. They ask that all volunteers be at least 18 years of age, and it would be perfect for friends or couple to try together.
SKILLS NECESSARY: Anyone Can Do it!
No special skills are required for this activity. Flexibility is a must, and it would be useful if you were able to live in a rural environment. Many people at the site speak English, but a crash course in Tagalog would go a long way in making friends and understanding your surroundings.
DAILY TASKS: Wake Up. Eat. Volunteer. Eat. Sleep. Repeat.
Again, the first week with CabioKids is a training course, here you will learn about permaculture techniques of the Philippines and the ways in which such knowledge can change the world (I wish I was being facetious). Afterwards you will work on any number of projects, from reforesting the land to making fresh juices. The current project will depend on time of year and what interests you most.
All in all, you will be using your time to help one of the only places promoting sustainable organic agriculture in an area that desperately needs the benefits of this type of farming. Any help & support given to Cabiokids will help tenfold as they teach the people in the area how to implement this knowledge on their own land. I can't stress enough how crucial this is for this particular area of the world.
COST: Show Me Da Money
.
Yes, yes, of course — the money. Volunteering with CabioKids costs 15 $USD per day. This covers food & housing for the duration of your stay. The town of Cabiao is just outside the walls of the foundation. Here you can find many places to each for less than a dollar, and many things to pique your interest though a nightlife and the like may be a bit hard to come by, but that's not why you're here anyway.
The cost of volunteering covers your food & accomodation for the duration of your stay. You get to stay in beautiful bamboo huts in a gorgeous rice field.
MY PLEA: How You Can Help From the Comfort of Your Own Home.
Since we're on the topic of money, this would be a good time to ask you to open your hearts and your wallets to sponspor a young man rescue from a force labor camp to attend a monthlong training session at CabioKids. They have specially designed a program for him, so that he can grow his current knowledge of organic farming systems. Once he finishes his courses we, the Voluntourista community, is supporting him to work & implement his designs at Amor Village. The work that he's does there will go a long way to help the kids of Amor Village.
We need to raise $476.57 to send JunJun to this class, feed & house him for the month and support CabioKids Foundation.
You can donate via PayPal here:
If you don't have a PayPal, you can donate via gofundme.com here.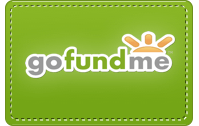 Please. Please. Pretty please. This project is already making a world of difference for so many people. Your support will make it all possible both now and for years to come. Thank you!
So Ya Wanna…
… Volunteer at CabioKids Foundation
…

to send JunJun to learn at CabioKids
… Read more about the Philippines