I have gone missing once again. Since we've last spoke, I've witnessed black magic in Bali and growing ceremonies in Belgium; monkey temples in Malaysia and squatter's protests in London. I've visited 13 countries, hitch hiked across both Europe & Malaysia, had countless adventures & met hundreds of people including one of the tall dark and handsome variety.
Please forgive my absence.
With that said, I feel it prudent to move straight into the meat of my recent efforts. I have been working with Amor Village & CabioKid Permaculture site in the Philippines while I have been galavanting around the globe.
We need to raise $2500 to create a sustainable food forest for the children of Amor Village, an orphanage located in Central Luzon aka. rural Philippines. I won't be able to talk or write about anything else until this is done. OK? OK.
OK, What do you need?
Well, we need money, twenty-five hundred dollars, to be exact. Well, I need twenty-five twenty-two hundred dollars to give to an orphanage in the Philippines. If we are able to raise twenty-five hundred dollars we could:
1. Hire JunJun, one of the older clients (re: an individual rescued from a forced labor camp) of the orphanage to work for an entire year to design & implement a garden (120 $USD per month)
2. Send JunJun to a month long training at CabioKids Foundation, a local permaculture site, where he will learn basic principles of permaculture, species that work well in the area, bamboo building techniques and will get the help he needs to make a proper design for the garden at the orphanage (476 $USD) CHECK ✔
3. Purchase all the necessary seeds, starts, and materials to create the foundation for continued food & resource production (any extra money we raise)
I would like to thank the donors that have already contributed to getting this project started:
Matt Cleinman & Julia Williamson from Oregon Food Bank
Ed & Erv Evangelista from the Evangelista family
Sharon of Laurel, Maryland
and all those anonymous beauties out there!
….with their support we were able to send JunJun to a CabioKids permaculture training site and hire him at the orphange to implement his design. He had a lot of fun this past month living and learning with the people at CabioKid. He learned about permaculture and the plant systems of the Central Luzon island, and now he is ready to take everything that he has learned and get to work at Amor Village.
Taking it to the Next Level…
So now its time to raise money for his vision and his ongoing employment. As we may recall, JunJun was rescued from a forced labor camp (re: slave trade) and we want to make sure that this time around he is getting paid a decent living wage for his efforts. Currently he makes 1250 Php (approx. $30 USD) per week.
It has been difficult to get everything up and running, but by now I think we are all set.
JunJun wants to raise money for his first project, to start a mushroom cultivation site at the orphanage. He is also sourcing seedlings & plants for the garden and we are raising money for these efforts as well. He plans to put them into a fancy new greenhouse.
JunJun has even learned how to build bamboo bikes. He is currently asking for funds to purchase his bike. At this point, I have told him that we will raise money for his salary, and he can buy the bike from there. If anyone is interested in helping JunJun buy the bamboo bike that he built from CabioKid, please make a donation and let me know that that is what you want to spend it on. His bike would cost about $200. .
You can donate via PayPal here: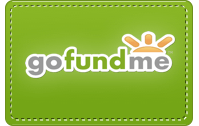 As for me?
I have accepted a job in Dubuque, Iowa, my hometown, for the next two months. I will be working with the transit authority of the area and using my skills to promote the bus system to the community. I am pledging to donate 50% of everything that I make while I am here in Dubuque to the Amor Village Project.
Please consider donating as well, because if you don't I will just end up giving everything I have to the orphange and have to continue hitch hiking around the world fasting and foraging for food in the woods. And while I am happy to make such sacrifices, I'm sure some of you out there wish better for me.
And so, in summary…
If we are able to secure the funds for this project we would be able to:
Create a valuable life skills program for the children of Amor Village
Locally produce necessary nutrients for the children living there
Increase available resources for the underfunded orphanage
Change the life of JunJun forever
To make sure this is not an abstraction; this is something that we can actually do; it just requires a bit of creativity, a lot of heart and a bit of money. Donate! Share this with your friends! and family! Make them Donate!
…and once its all said and done there will be another small home for you on the other side of the world beneath the shade of the coconut & banana trees, right next to the brand new green house and pond full of fish. Until then, I will leave you with the faces of the children at the orphanage that will benefit from your donation.
Look at those faces! Shouldn't they always get to eat fresh vegetables?
You can help. Donate it via PayPal here:
What? Still not convinced? It's super easy…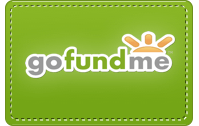 Com'n! Aren't they precious?
You know you want to help…
PLEASE DONATE TODAY.
You can do it via PayPal here: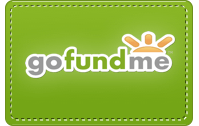 PRETTY PLEASE…
THANK YOU !