Some of us may recall the nonsense that I was spouting a few weeks ago about starting a foundation to hire volunteer coordinators in impoverished locations to coordinate international volunteers and complete projects for charitable organizations. I got a great response. So the idea continued to bounce around in my head; Skype meetings, taxes, bylaws, mission statements and the like.
Meanwhile, I'm still volunteering at an orphanage down the street from my house here in the Philippines.
I was hoping to hire a local person there within the next year or so to help build a food forest on their grounds. Their job would be to incease food production on the land, teach sustainable agriculture techniques to the children, and host & orient international volunteers that want to help with the project. In my mind the hiring process would begin next year sometime after all the money had been raised.
The universe, however, moves in mysterious ways. Allow me to introduce you to Jun Jun:
Jun Jun is 23 years old and has recently been rescued from a forced labor camp in Pampanga. He has been living at the orphanage with his "coworkers" while they try to figure out their next step. They showed up the same day that I officially started my volunteer work.
He is currently hundreds of miles from home with no money and no idea of his next step. That is, until now.
Jun Jun was studying environmental management on scholarship for three years before he got swept up in what is turning out to be a messy human trafficking case. Messy messy human trafficking. In his studies he focused on growing organic food & vermiculture and has experience raising tilapia & livestock. He wants to continue his education in this field. He has a passion for helping people, and right now he is particularly interested in helping the children at this orphanage. How nice.
—-
I researched permaculture facilities in the Philippines, and while there is a very little on the topic there is one organization in Nueva Ecijia, a mere 86 kilometers from the orphanage. Allow me to introduce the CabioKid Foundation:
This 5.5 hectacre farm has been pioneering & spreading permaculture ideas in Central Luzon Philippines for the past five years. They take on local and international volunteers/students for work studies & trainings, and hope to spread knowledge and sustainable livelihood practices to the people of the Phillippines.
I have been in contact with CabioKid about working with the orphanage. I have also spoken with the orphanage about my ideas, and they are excited about the possibility of gaining a new employee and learning more about these techniques. The head of the orphanage, the main groundskeeper, three houseparents, Jun Jun & I will be taking a field trip to the facility on Monday.
It has all been coming together so quickly! I was not planning on having to get everything done so fast. I thought that I would have at least another 6-9 months months to organize a fundraising platform and raise money for this idea. However, there is no time for that. I leave next week. So, please excuse my rush.
I have secured the funds to send Jun Jun to the training at Cabio Kid, and to hire him at the orphanage for about a month or so. However, we are going to need a lot more money to hire him for the remainder of the year and to buy supplies to get the project rolling. I will be working on a cleaner fundraising campaign in the next few weeks, but for now, if you are interested in helping please do!
You can donate via PayPal here:
If you don't have a PayPal, you can donate via gofundme.com here.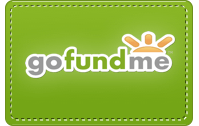 Go Fund Me does take a cut of the donations (5%), so if you have a PayPal account that is currently more beneficial. I am working on getting nice photos & videos from the orphanage, and will be promoting this link more in the coming weeks. I am but one woman. So please be paitent.
We hope to raise $2500 US dollars. This would pay for Jun Jun's training, hire him for an entire YEAR, buy starting supplies (re: green house, basic tools & chickens), and take care of the fees associated with moving money around the world.
All of this for $2500. Seriously.
For now, I'm still volunteering at the orphanage: cooking dinners, teaching english, feeding kids with cerebal palsy, reading stories to special ed classes & playing basketball. I'm trying not to let this project distract me from the final days that I get to spend with the children.
I will, however, still be working with the administration at Amor Village and CabioKid to get Jun Jun set up in his new job. I also have to teach Jun Jun how to use a computer and set up an e-mail address, so that he can send us updates from the orphanage. He has never used a computer or had a single peso to his name or even celebrated his birthday for that matter.
His birthday is June 15.
This is the exact day that the permaculture classes start at Cabio Kid.
Happy Birthday Jun Jun.